Jun 12 2017 2:42PM GMT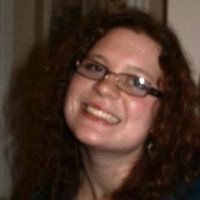 Profile: Kaitlin Herbert
Tags:
EU Data Protection Directive is a regulation adopted by the European Union to protect the privacy and protection of all personal data collected for or about citizens of the EU, especially as it relates to processing, using, or exchanging such data. Continued…
Quote of the Day
"All too often, people view personal data as just another piece of information that they are working with — a commodity. However, this data represents a real person and should therefore be respected." – Elizabeth Maxwell
Learning Center
Risk & Repeat: GDPR compliance clock is ticking
This Risk & Repeat podcast examines the mounting pressure around GDPR compliance and the looming deadline approaching for enterprises.
EU GDPR compliance puts focus on data tracking, encryption
EU GDPR compliance calls for respecting the data, tracking the data down and keeping it encrypted, according to experts.
Q&A: GDPR compliance tips from CSPi's Gary Southwell
With just one year left to go, companies need GDPR compliance in a hurry to avoid potentially massive penalties or lose access to EU markets.
GDPR and Trump changes will dominate storage and compliance in 2017
Vigitrust's Mathieu Gorge looks forward to what 2017 has in store for legal and regulatory compliance, with milestones in the adoption of the General Data Protection Regulation and changes in the US under the Trump presidency.
New EU GDPR privacy regulation set to take effect in 2018
With EU GDPR approved and set to take effect in less than two years, firms face challenges, obstacles, especially with cloud compliance.
Trending Terms
privacy compliance
privacy policy
right to be forgotten
extrusion prevention
information governance
Writing for Business
Privacy watchdog organizations are concerned about the potential ______ of information when data is shared among organizations.
a. misuse
b. missuse
Answer