Dec 19 2018 7:57PM GMT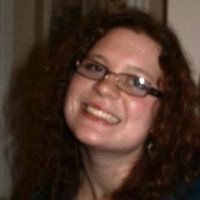 Profile: Kaitlin Herbert
Tags:
Enterprise DNS is an enterprise-class implementation of the domain name system (DNS) that resolves external and internal queries for large organizations in a centrally managed, scalable, automatable and secure way. Continued…
Quote of the Day
"Enterprise DNS is not simply about standardizing on a delivery platform for DNS services. It is leveraging that effort to increase the reliability, flexibility, security, and speed by which DNS and other critical IT initiatives play out." – Jim Williams
Learning Center
Options for DNS in networking address growing challenges
Changes in cloud use and application development and distribution have led to the need for modern DNS in networking options that include private and cloud-based choices. Newer DNS services are more in tune with network status and are automated to pick the most efficient answer to incoming DNS queries.
Ways to solve DNS security issues in your organization
DNS security issues are serious and need far more urgent attention than they've received. Read this guide to DNS security and learn the tools available for protecting this vital part of the internet.
What are the implications of DNS over HTTPS for privacy?
With enterprises beginning to test DNS over HTTPS to encrypt domain name server traffic directly from the browser, some fear potential privacy issues. Expert Michael Cobb explains what the concerns are and how DNS over HTTPS compares.
Passive DNS techniques can reduce DNS abuse
Passive DNS for threat intelligence will help enterprises detect malicious use of a domain name system before attacks happen, according to Merike Kaeo of Farsight Security, who offered other insights into DNS abuse at RSAC 2018.
DNS functions remain vital, but must adapt as demands shift
DNS functions remain vital. However, the proliferation of devices, especially those that are IPv6-only, present a challenge to this network protocol.
Trending Terms
domain name system
DHCP
IP address management
DNS attack
reverse DNS
recursive DNS server
Quiz Yourself
A top-level domain name is an essential component of ________.
a. a URL
b. an URL
Answer