Aug 10 2017 4:22PM GMT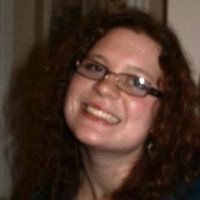 Profile: Kaitlin Herbert
Tags:
In computer programming, an engine is a program that performs a core or essential function for other programs. Continued…
Quote of the Day
"Personalization engines represent a new class of software that bundles capabilities for sorting, selecting and targeting content delivery based on knowledge of the intended audience." – Geoffrey Bock
Learning Center
A personalization engine comparison: Acquia, Evergage, and Google
Find out whether Acquia Lift, Evergage or Google Optimize fit your personalization engine needs by checking out our helpful comparison.
Online music startup picks a recommendation engine
Neil Young's PonoMusic opted for Datameer platform software to field a site recommendation engine. The goal: Give users the feel of a vinyl store of yore.
How to use Shodan search engine to diagnose vulnerabilities
Learn how to use the Shodan search engine, which makes computers and associated systems searchable, to become a valuable tool in finding vulnerabilities.
Four essential characteristics of a cloud-based IoT monetization engine
Identifying and defining key characteristics of a cloud-based IoT monetization engine will help businesses succeed not just today, but for years to come.
Business rules engines make workflows more business-friendly but add complexity
A business rules engine and can simplify the process of changing business rules in your application architecture. But some users are better off without one. Find out why in this article.
Trending Terms
recommendation engine
correlation engine
search engine
business rules engine
policy engine
algorithm
Difference Engine
Writing for Business
A business rules engine allows users to specify logic to a computer, _________________.
a. which will then be executed
b. which will then execute it
Answer