Mar 29 2019 8:17PM GMT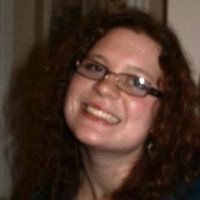 Profile: Kaitlin Herbert
Tags:
Endpoint security management is a policy-based approach to network security that requires endpoint devices to comply with specific criteria before they are granted access to network resources.
Quote of the Day
"Certain behaviors, such as ignoring patches, create security issues on the endpoints users work with. IT should enforce policies that prevent users from taking these damaging actions." – Kevin Beaver
Learning Center
NSS Labs CTO discusses advanced endpoint protection testing, challenges
NSS Labs released its 2019 Advanced Endpoint Protection Group Test results this month at RSA Conference. The vendor's CTO, Jason Brvenik, discusses the results, the challenges in testing the products and how the endpoint protection market is changing.
How EDR tools can improve endpoint security
EDR tools, a relatively new category of proactive endpoint security tools, can help in IT's fight against malware. Find out if EDR is a good option for your deployment.
Dell unveils endpoint security portfolio with CrowdStrike, Secureworks
Dell announced its partnership with CrowdStrike and Secureworks to launch SafeGuard and Response, an endpoint security portfolio designed to prevent, detect and respond to threats facing enterprises — especially midmarket companies.
How to address endpoint security issues caused by users
There are several common endpoint security issues that users cause, including weak passwords and unsecured network connections. IT should handle these with security policies that address the behaviors directly.
Worries rise about security breaches in healthcare as endpoints expand
In the face of increased security breaches in healthcare, hospitals will grapple with widening endpoint access and related cybersecurity risks.
Trending Terms
client server
endpoint authentication
unified endpoint management
endpoint reference
virtual LAN
endpoint device
Quiz Yourself
People who think mobile security is ______________ could be in for a rude awakening.
a. not that big a deal
b. not that big of a deal
Answer