Nov 13 2018 9:03PM GMT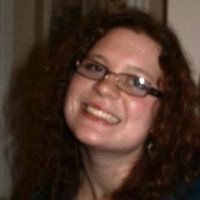 Profile: Kaitlin Herbert
Tags:
Emotional intelligence (EI) is the area of cognitive ability that facilitates interpersonal behavior. Continued…
Quote of the Day
"A bot may be good enough for customer service interactions, but more personal situations demand a higher level of emotional intelligence and the ability to respond naturally to unexpected prompts." – Ed Burns
Learning Center
Digital voice assistants seek their place in healthcare
Digital voice assistants are being adopted for consumer use, but have yet to find a solid footing in healthcare. Microsoft and Google are hoping to change that by adding new capabilities to their tools.
Emotional intelligence in the workplace makes a difference
If you want to make an organization agile, master emotional intelligence in the workplace. Companywide change starts with empathy, not the newest tool set or acronym.
AI in healthcare spurs advanced uses such as emotional intelligence
AI in healthcare is spawning advanced applications, such as using data about emotion and socioeconomic conditions to personalize care and post-treatment.
Customer support chatbots set to transform service functions
Customer support chatbots are starting to penetrate customer service teams in enterprises, promising to streamline operations and improve efficiency.
Finding internal data science talent: The right stuff
Fierce competition for data science talent means that CIOs must look internally for people with the right stuff. At the Global Artificial Intelligence Conference in Boston last week, AI experts shared tips on what attributes to look for.
Trending Terms
soft skills
affective computing
Plutchik's Wheel of Emotions
emotional analytics
ambient intelligence
leadership traits
Quiz Yourself
Although she was not __________________, the CEO soon learned to cultivate the soft skills that made her an effective leader.
a. to the manner born
b. to the manor born
Answer