Jul 30 2019 8:33PM GMT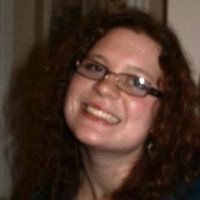 Profile: Kaitlin Herbert
Tags:
Embedded system security is a strategic approach to protecting software running on embedded systems from attack. Continued…
Quote of the Day
"Every minute you plan in advance for the resiliency of your embedded systems, you'll see payoffs of often five- or tenfold. Take your time and do it properly." – Kevin Beaver
Learning Center
Browser OS could turn the browser into the new desktop
In this Q&A, VDC Research's Eric Klein talks about how a browser OS can address security needs and provide a modern UX while automating some of the mundane tasks IT admins have to juggle.
Embedded application security: Inside OWASP's best practices
The new OWASP Embedded Application Security project aims to enhance security for connected devices. Learn some of the best practices and pitfalls to avoid.
Embedded systems security a growing concern amid rise of IoT
The Internet of Things is expanding the definition of what is an embedded system device, but security isn't keeping up with the evolution.
10 types of security incidents and how to handle them
Security incidents are on the rise, coming from a multitude of directions and in many guises. This in-depth look at the nature of the threat and the best ways to respond to it now is essential reading for any security professional.
Why security is the key to emerging technology – and vice versa
Securing emerging tech, such as IoT, drones and smart city deployments, is critical yet not always easy. Tata Communications' Srinivasan CR explains how adding new security tech, including blockchain and AI, can help.
Trending Terms
embedded device
embedded operating system
machine-to-machine
IoT
attack surface
embedded device hacking
Quiz Yourself
Each of the appliances in the model kitchen _________________________.
a. have embedded systems
b. has an embedded system
Answer