Jun 5 2017 6:43PM GMT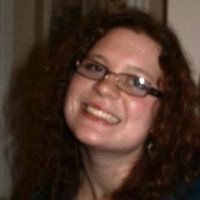 Profile: Kaitlin Herbert
Tags:
Edge analytics is an approach to data collection and analysis in which an automated analytical computation is performed on data at a sensor, network switch or other device instead of waiting for the data to be sent back to a centralized data store. Continued…
Quote of the Day
"The concept of edge analytics brings with it the possibility of designing an optimal model that provides the opportunity of managing the data transfer from the edge and data storage at data centers in an efficient way." – Harsha Bagur
Learning Center
Future of HPE sits at the edge with IoT in a post-cloud world
After a year of mergers and acquisitions, the future of HPE relies on multicloud, edge computing and internet of things.
Challenges of IoT include big data, data analysis for enterprise
Increased network demands and a changing viewpoint from IT pros are a few challenges of IoT and big data in the enterprise.
IoT analytics should not be an afterthought
To maintain a competitive edge, enterprise architects need to implement IoT analytics, not consider it an afterthought.
IoT analytics guide: Understanding Internet of Things data
Understanding Internet of Things data requires organizations to assemble and effectively use data from multiple sources. Get tips for devising your IoT analytics strategy.
Emerging analytics tools challenge dominant big data philosophy
New analytics tools are displacing a primary big data philosophy and forcing enterprises to rethink what big data really means to their business.
Trending Terms
IoT
edge computing
smart data
fog computing
IoT gateway
big data analytics
Writing for Business
Although big data is getting bigger all the time, much of the data being collected ___ useless.
a. is
b. are
Answer