Aug 21 2017 7:49PM GMT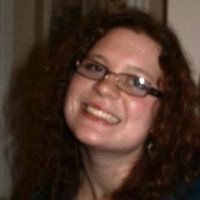 Profile: Kaitlin Herbert
Tags:
Eclipse is a free, Java-based development platform known for its plug-ins that allow developers to develop and test code written in other programming languages. Eclipse is released under terms of the Eclipse Public License. Continued…
Quote of the Day
"Open source is becoming more accessible because enterprises have seen a number of their peers use it and the sky didn't fall in." – Van Lindberg
Learning Center
Oracle opens Java EE, any takers?
The IT industry is discussing where EE might find its next home and bets are split between the Linux Foundation, the Apache Foundation or the Eclipse Foundation.
How to choose cross-platform app development tools
Cross-platform app development tools provide the ability to create apps that can be delivered quickly to many platforms. Learn how this approach can benefit your company.
Open source philosophy goes well beyond software — and into our lives
The open source philosophy is spreading beyond the world of software. Open source advocates at the 2017 Red Hat Summit explained how.
The future of Java promises a cleaner, more readable syntax
Is Java too verbose? Many tend to think so, which is why Oracle's Java architects are helping to make the syntax of Java more concise in the future.
Open source no longer scares the enterprise
Open source breaks the rules on corporate procurement, but developers never play by the rules and now open source has sneaked in through the back door.
Trending Terms
open source
integrated development environment
Java
Apache
Visual Studio Express
Java EE
Quiz Yourself
This fundamental component of a computer program can be read and easily understood by a human being.
a. source code
b. object code
Answer