Oct 8 2018 8:14PM GMT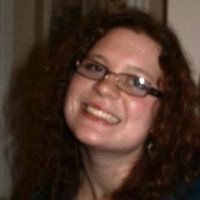 Profile: Kaitlin Herbert
Tags:
Electronic discovery (also called e-discovery or ediscovery) refers to any process in which electronic data is sought, located, secured, and searched with the intent of using it as evidence in a civil or criminal legal case. Continued…
Quote of the Day
"E-discovery is complex; its proper execution is vital to sustaining the rule of law in the digital age in which we now live." – Jeffrey Ritter
Learning Center
Survey: Attorneys still lack proficiency in e-discovery technology
The reliance on digital evidence has done little to advance the legal field's proficiency in e-discovery technology, a survey of federal judges found.
Microsoft Teams e-discovery enabled for hybrid clouds
A new Microsoft Teams e-discovery tool should appeal to large enterprises as they transition to the cloud. The feature is targeted at businesses with on-premises Exchange servers.
Integrating e-discovery process with traditional backup
The e-discovery process for backup data can be a real challenge. Brien Posey outlines how e-discovery and traditional backup software products are becoming more integrated today.
E-discovery tools and processes lacking in the face of cloud, BYOD
Corporate mobile and cloud use are now common, but e-discovery tools are slow to adapt. In this tip, learn how to manage the new e-discovery challenges posted by these technologies.
Information governance strategy and e-discovery are intertwined
Your company's e-discovery process needs a strong framework for managing information throughout its lifecycle. That's why information governance matters.
Trending Terms
computer forensics
Microsoft Exchange In-Place eDiscovery
discovery mailbox
technology-assisted review
predictive coding
electronic discovery reference model
Quiz Yourself
According to the fruit of the poisonous tree doctrine, evidence discovered indirectly as a result of an illegal method is not ______________.
a. admissible
b. admissable
Answer