Aug 2 2017 8:07PM GMT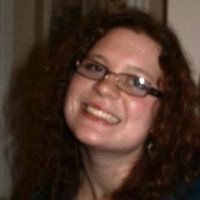 Profile: Kaitlin Herbert
Tags:
A dynamic link library (DLL) is a collection of small programs that can be loaded when needed by larger programs and used at the same time. Continued…
Quote of the Day
"Just like executable files, DLL files can contain code, data and resources, such as images, but they can be used by more than one program at the same time." – Michael Cobb
Learning Center
How do the malware implants RedLeaves and PlugX work?
Malware implants RedLeaves and PlugX have been found on critical systems in multiple industries. Here's a look at how the malware works.
How serious is a malicious DLL file vulnerability for enterprises?
Malicious DLL files could be used to attack three types of Symantec security products. Find out how the vulnerability works.
Cyber-risk analysis, time are keys to infosec says game theory
Cyber-risk analysis, understanding the enterprise network and designing security to waste attacker time may be keys to cybersecurity, according to game theory.
How do attackers use Microsoft Application Verifier for hijacking?
A flaw in the Microsoft Application Verifier enables attackers to hijack security products, such as antivirus tools. Here's how to defend against this threat.
Getting runtime application self-protection launched
Buying and launching a runtime application self-protection tool is easier than you may think. Learn how to find the right RASP tool and put it to work.
Trending Terms
device driver
keylogger
MAPI
application firewall
ISAPI
application virtualization
Writing for Business
When using a dynamic link library (DLL), updates are ______ to apply to each module without affecting other parts of the program.
A. easier
B. more easily
Answer