Feb 6 2017 10:45PM GMT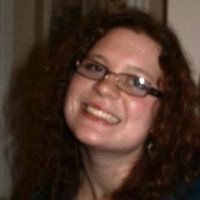 Profile: Kaitlin Herbert
Tags:
The Dodd-Frank Act (fully known as the Dodd-Frank Wall Street Reform and Consumer Protection Act) is a United States federal law that places regulation of the financial industry in the hands of the government. The legislation, which was enacted in July 2010, created financial regulatory processes to limit risk by enforcing transparency and accountability. Continued…
Quote of the Day
"Collectively, the EU's Markets in Financial Instruments Directive II, the U.S. Dodd-Frank rules and the global framework Basel III mean that financial institutions have to tag, aggregate and share risk data much better than before." – Neil Ainger
Learning Center
Compliance culture: FINRA shifts regulatory focus
The Financial Industry Regulatory Authority has shifted priorities in 2016, focusing on how businesses exemplify a 'compliance culture' through their internal processes.
GRC roundup: Trump's transition team looks to dismantle Dodd-Frank
Will President-Elect Trump's transition team follow through on promises to get rid of Dodd-Frank compliance regulations?
Navigating the compliance challenges of the Dodd-Frank bill
Complying with the requirements of the Dodd-Frank bill is a challenge for many organizations. Read on for tips to tackle them.
Gartner: Dodd-Frank regulations demand compliance bureau
All companies, not just financials, must comply with the Dodd-Frank Act; Gartner recommends having a compliance bureau monitor the implications.
Preparation underway for Dodd-Frank conflict mineral disclosures
The new disclosure rules for the Dodd-Frank conflict mineral provisions will hit several industry sectors. Learn how to prepare for and adequately meet these new regulations.
Trending Terms
Securities and Exchange Commission
The Great Recession
conduct risk
FINRA
compliance burden
Writing for Business
Dodd-Frank has increased the ________ to which the Federal Reserve has become the primary regulator of the financial industry.
A. extant
B. extent
Answer