Feb 28 2018 5:15PM GMT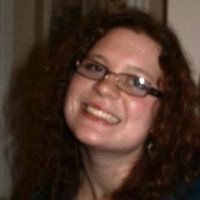 Profile: Kaitlin Herbert
Tags:
DNS redirection was the controversial practice of serving a Web page to a user that is different from either the one requested or one that might reasonably be expected. Continued…
Quote of the Day
"DNS is a mission-critical service for enterprises, and it is also a gold mine of valuable data for protecting your enterprise." – Nick Lewis
Learning Center
How did OurMine hackers use DNS poisoning to attack WikiLeaks?
A WikiLeaks attack was recently exposed by the hacking group OurMine. Nick Lewis shares how the hackers used DNS poisoning to take over the web address.
Use PowerShell for help with DNS server management
With assistance from PowerShell, the IT staff can save time by building scripts for DNS server management and modifications to DNS records.
DNS functions remain vital, but must adapt as demands shift
DNS functions remain vital. However, the proliferation of devices, especially those that are IPv6-only, present a challenge to this network protocol.
Hospital network security: Recursive DNS lookups yield threat insight
One health system uses recursive DNS lookups and deep insight into threat intelligence to ensure hospital network security.
Don't let IPv6 and IoT question the purpose of DNS
DNS challenges, from IPv6 to the complexities of IoT, must be overcome, since a smooth-functioning domain name system remains essential for networking.
Trending Terms
cache poisoning
DNS attack
DNS Security Extensions
CNAME
MX record
404 status code
Writing for Business
Although ISPs promote DNS redirection as a service to customers, customers typically think the ISPs have _______ motives.
a. alterior
b. ulterior
Answer