Oct 22 2018 4:54PM GMT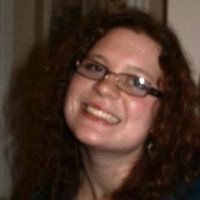 Profile: Kaitlin Herbert
Tags:
DNA storage is the process of encoding and decoding binary data onto and from synthesized strands of DNA (deoxyribonucleic acid). Continued…
Quote of the Day
"Despite the challenges that come with DNA-based data storage, the technology shows enough promise for scientists to continue to look for practical solutions." – Robert Sheldon
Learning Center
DNA data storage developments demonstrate serious potential
DNA data storage may sound like something out of a science fiction novel, but it is nonetheless becoming a rising possibility for the future of data storage media. See what developments have occurred and where the technology could still use some improvements.
Could DNA storage be the future of data storage technology?
The scope of data storage technology is moving well beyond the realm of magnetics and solid-state electronics and into the world of biology, particularly DNA storage.
Another Breakthrough in Microsoft DNA Storage
Microsoft is trying to take the lead in commercial DNA storage with the goal of having a Microsoft DNA storage appliance by the end of the decade.
Molecular memory could boost HDD density
New molecular memory promises to boost density, save drive size and add a third bit state for hard disks. Increased storage density is becoming more important as the amount of data continues to grow.
Atomic storage offers speed and capacity, lacks intelligence
Though atomic storage could make it possible to store terabytes of data on single atoms, the process has to occur at minus 300 degrees Celsius, making its promise far from reality.
Trending Terms
encoding and decoding
primary storage
genomics
biorobotics
wetware
Quiz Yourself
Bringing in all-flash for primary storage adds a faster system that can provide greater __________ value for the company.
a. economical
b. economic
Answer