Sep 27 2017 3:54PM GMT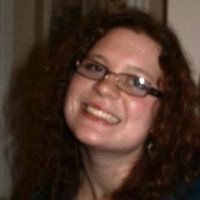 Profile: Kaitlin Herbert
Tags:
Diversity training is education about demographic differences among people. Continued…
Quote of the Day
"The success of the diversity and inclusion initiatives has largely been sporadic and led by industry leaders on an individual company basis." – Jules Okafor
Learning Center
CompTIA: How to tap into the benefits of diversity
CompTIA took channel executives to task for the lack of diversity in the tech industry, stating the benefits of diversity were too large to ignore.
IT diversity and the cyberskills gap Q&A with Jules Okafor
This Q&A with Jules Okafor covers the need for better IT diversity and how more women and minorities could help reduce the cyberskills gap.
Gender and ethnic parity is not equivalent to workplace diversity
Gender parity is not the same as workplace diversity. Arguing so is both disingenuous intellectually dishonest, and it does the cause more harm than good.
Tech promotes communities and diversity in HR, LinkedIn exec says
Diversity in HR and tech tools to help achieve it are topics for LinkedIn chief human resources officer in Q&A before HR Tech World 2017.
Diversity in IT and its workforce helps boost performance, output
In this SearchCIO video, Bruce Maas, vice provost for IT and CIO at the University of Wisconsin–Madison, details the need for diversity in IT.
Trending Terms
demographic
corporate culture
human resource management
recruitment marketing
gap analysis
employee engagement
SMART goals
Quiz Yourself
SMART is a best practice framework for setting objective performance goals. What does the acronym SMART stand for?
Answer