Jun 7 2017 8:05PM GMT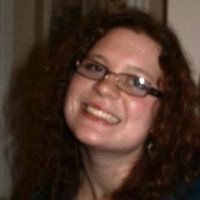 Profile: Kaitlin Herbert
Tags:
Disaster recovery as a service (DRaaS) is the replication and hosting of physical or virtual servers by a third party to provide failover in the event of a man-made or natural catastrophe. Continued…
Quote of the Day
"Generally, full-service DRaaS works well for SMBs. A software-only approach, with customers renting cloud space, is more economical for larger enterprises." – Jim O'Reilly
Learning Center
Beware of hidden gotchas in DR-as-a-service options
The DR-as-a-service market is so competitive, and the available options so varied, that it can be tough for IT decision makers to make a selection.
A guide to a better cloud disaster recovery plan
A cloud disaster recovery plan allows organizations to cope with service interruptions while staying within their modest DR budgets.
Match disaster recovery as a service providers to business needs
When analyzing disaster recovery as a service providers, you should break your environment into multiple recovery groups to promote better performance.
Using a DRaaS provider could bring unexpected costs
Putting your data in the hands of a DRaaS provider is an appealing option, but it also comes with its own risks and costs.
Disaster recovery methods: Legacy DR vs. the cloud
Disaster recovery methods vary dramatically. Legacy DR may not cut it anymore. Following a TCO review, a shift to DRaaS could be in order.
Trending Terms
replication
disaster recovery plan
backup as a service
recovery time objective
recovery point objective
Writing for Business
The point of disaster recovery is the same for both large enterprises and _________ need to stay in business.
a. SMBs: They
b. SMBs; they
Answer