Jan 3 2018 5:35PM GMT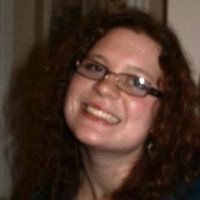 Profile: Kaitlin Herbert
Tags:
Digital transformation (DX) is the strategic use of technology and automation to dramatically change how businesses keep pace with changing customer expectations and economic conditions. Continued….
Quote of the Day
"A digital transformation initiative answers the need to interact with internal and external customers the way they want you to. That will require adopting and integrating new tools to transform the way a company operates." – Dan Morris
Learning Center
Top IT guidance for CIOs in 2017 underscores urgency of digitization
Our top 10 IT guidance columns of 2017 point to the need for digital transformation and break down the steps CIOs need to take to accomplish it.
Your digital transformation initiative is probably not future-proof
Don't embark on a digital transformation initiative until you've taken this readiness assessment quiz.
Five steps to enterprise digital transformation
Business leaders may recognize the importance of digital transformation, but as Software AG's Kevin Niblock says, they are not so clear on how to enable it.
Digital transformation business: Procurement ripe for revitalization
As the digital transformation business moves into back-office operations, systems such as procurement may be among the candidates for renewal.
A look at digital transformation tools and strategies
Learn about digital transformation tools and techniques that can help enable digital transformation by overcoming roadblocks, such as legacy applications.
Trending Terms
supply chain
blockchain
Chief Digital Officer
digital enterprise
machine learning
omnichannel
Writing for Business
Digital transformation is tied to the broader trend of business transformation and takes ______ to take hold.
a. awhile
b. a while
Answer