Oct 13 2017 6:56PM GMT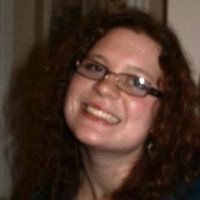 Profile: Kaitlin Herbert
Tags:
Digital disruption is the change that occurs when new digital technologies and business models affect the value proposition of existing goods and services. Continued…
Quote of the Day
"To thrive in today's digital marketplace, companies need to push past doing one-off digital projects and metamorphose into 'digital businesses' — meaning they must use digital technologies to change not just processes but how value is created for customers." – Marc Benioff
Learning Center
Digital disruption shapes big data infrastructure, data engineering
Big data infrastructure plans and data engineering processes are undergoing changes, both for digital disruptors and those they would disrupt.
Customer-focused strategy more key than digital transformation hype
Companies should ignore tech vendors' talk of digital transformation and disruption and make purchases based on a fine-tuned customer-focused strategy.
Quiz: Are you ready for digital technology disruption?
Digital technology disruption is transforming entire industries. Take this quiz and see if your company is a leader or a laggard.
Digital business disruption roils the manufacturing sector
Annals of digital business disruption: David Foote follows the money and finds that hard-core manufacturers are coming to terms with the digital era.
Top 5 markets disrupted by sharing economy apps
Sharing economy apps can thrive and disrupt incumbent industries. Explore the five top markets that could become the next frontier of digital disruption.
Trending Terms
value proposition
IT consumerization
disruptive technology
disruptive innovation
digital economy
fourth industrial revolution
Quiz Yourself
Also called continuous improvement, this is best known for being used in lean manufacturing and lean programming.
a. What is kanban?
b. What is kaizen?
Answer