Jan 29 2019 8:59PM GMT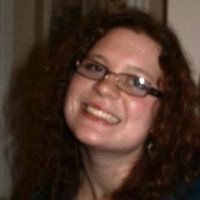 Profile: Kaitlin Herbert
Tags:
A digital customer experience delivery platform (DCED platform) is software that is used to create and manage structured content.
Quote of the Day
"The core philosophy of CX isn't limited to customers; it requires a technology investment that shows a customer's activity across all channels and gives an organization the ability to meet them wherever they are — and optimize communications." – Scott Robinson
Learning Center
CRM and CX management at crossroads in the customer journey
There will be a place for CRM, especially in organizations with veteran inside sales teams. But CX management gains traction as a model along with the technology supporting it as brands connect marketing to sales and e-commerce and focus on reducing friction in the process.
Guide to customer experience management best practices, technologies
Learn why customer experience management (CEM) is growing. Read about technologies, strategies and customer experience management best practices that businesses are applying to their CEM.
Electronics company chooses integrated CRM for all CX needs
Schenck Process uses an integrated CRM — Oracle — for everything CX. The company found there's a greater benefit to partnering with one company vs. trying to integrate multiple platforms.
Tips to build a successful digital customer service strategy
Learn how to create a successful digital customer service and support strategy with insights from Wendy's, Chamberlain Group and DoorDash on how they integrated Salesforce AI and added social media channels.
Digital experience management: What it is and how it will change WCM
Web content management is giving way to digital experience management. Expert Geoffrey Bock explains how to manage the shift from static WCM platforms.
Trending Terms
web content management
customer experience management
e-commerce
structured content
content management system
digital CRM
Quiz Yourself
Bad customer service news spreads like wildfire on Twitter. The wise company deals with customer complaints in an __________ manner.
a. empathic
b. empathetic
Answer