Nov 15 2017 7:01PM GMT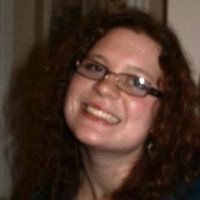 Profile: Kaitlin Herbert
Tags:
Digital body language (DBL) is the aggregate of an individual's passive and active digital footprints. Continued…
Quote of the Day
"We all leave a digital footprint; little breadcrumbs of our interests in products, movies, music, topics, activities, places, people and pretty much everything." – Niel Nickolaisen
Learning Center
Where AI meets sales: The benefits of predictive lead scoring
Predictive lead scoring can help companies better prioritize customers, align messaging and determine ways to guide a sales strategy.
The digital footprint: Business boon vs. privacy bane
Like many IT execs, O.C. Tanner CTO Niel Nickolaisen is seeking a balance between digital footprint data mining and the privacy risks it entails.
Predictive marketing tools trump old-fashioned gut feel
Marketers are gaining more customers from predictive marketing tools by vendors like Mintigo and Lattice Engines than traditional lead scoring tools.
AI integration with CRM tools boosts lead scoring processes
As AI technologies continue to build steam, AI integrations with CRM platforms are helping sales teams reap the benefits with predictive lead scoring.
National Police Chiefs' Council sets out strategy for digital policing
UK police chiefs aim to improve data sharing, integrate IT functions, improve digital intelligence and make digital interactions easier by 2025.
Trending Terms
account-based marketing
digital footprint
lead generation
CRM
digital footprint management
lead scoring
named account
system of record (SOR)
Writing for Business
Our data shows that a vast majority of customers prefer Brand A ____ Brand B.
a. to
b. than
c. over
Answer