Oct 5 2018 8:10PM GMT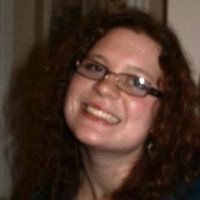 Profile: Kaitlin Herbert
Tags:
Digital accessibility is the ability of a website, mobile application or electronic document to be easily navigated and understood by a wide range of users, including those users who have visual, auditory, motor or cognitive disabilities. Continued…
Quote of the Day
"Whether it's an indoor navigation system or a well-placed QR code, the ability to apply technology to help improve people's working lives makes for a satisfying IT role." – Jason Bailey
Learning Center
Indoor navigation system transforms working conditions for the blind
An indoor navigation system, iPad-based room reservation system and QR codes help blind and visually impaired people find their way through Bosma's new digs.
Why you need to start thinking about accessibility testing today
The skills involved in accessibility testing are growing in demand. Expert Gerie Owen details what's involved in making sure everyone can use your application.
Enterprise AR apps call for strong use cases, requirements
Get started with AR apps with these tips on building use cases and requirements. Get ready, because augmented reality tools are ready for enterprises.
How is Android Accessibility Service affected by a banking Trojan?
Android Accessibility Service, Google's digital accessibility software, was hit by a new malware that uses overlay attack techniques to avoid detection. Learn how this new Android malware — dubbed MysteryBot — affects Google services.
New rules for WCM tools enhance the search experience
Digital experience requires WCM tools that not only render content across all manner of devices, but also find it in videos, voice and images.
Trending Terms
assistive software
assistive technology
Section 508
user experience
speech recognition
text-to-speech
Quiz Yourself
The FDA reclassified sutures as Class II medical devices in the early ______.
A. 1990's
B. 1990s
Answer