May 1 2017 4:04PM GMT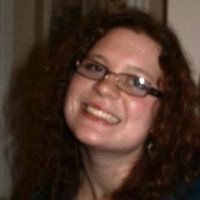 Profile: Kaitlin Herbert
Tags:
DevOps is the blending of tasks performed by a company's application development and systems operations teams. Continued…
Quote of the Day
"To us, what DevOps means is that operations and development work very closely together and still have different roles, but are way more highly interconnected on the same team." – Stephen Massalt
Learning Center
As DevOps matures, IT ops evolve into an IT service provider
IT operations is increasingly taking on the role of internal IT service provider, serving an organization's app development teams as DevOps matures.
Five DevOps principles to apply to enterprise architecture
This article examines five key DevOps principles to follow in an enterprise architecture model, including tooling, staffing and framework considerations.
Storage plays catch-up with DevOps environment
The rise of the DevOps environment has seen the emergence of new storage technologies that offer specific features appropriate for Agile development.
Totally automatic: Improve DevOps and security in three key steps
Combining DevOps and security is possible; learn three key steps in this article by Nemertes Research CEO Johna Till Johnson.
Can DevOps help us save lives?
A technology evangelist is concerned about burnout among software developers, and explains how DevOps may be able to help.
Trending Terms
quality assurance
waterfall model
continuous software development
continuous delivery
agile software development
microservices
Writing for Business
Once the business owner saw the benefits of attending an ______________ improved.
A. Agile retrospective, his participation
B. Agile retrospective his participation
Answer