Dec 8 2017 2:10AM GMT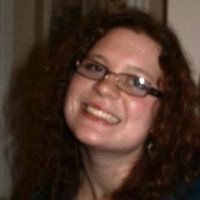 Profile: Kaitlin Herbert
Tags:
A DevOps engineer is an information technology (IT) professional who works with software developers, system operators (SysOps) and other production IT staff to oversee code releases. Continued…
Quote of the Day
"The ideal DevOps engineer is able to communicate well and focuses on collaboration with other members of the organization, no matter what team they're on." – Grant Hatchimonji
Learning Center
Discovering what DevOps means through help wanted ads
Confusion abounds over exactly what DevOps means, as illustrated by different job postings touting technical know-how, DevOps culture and even utopia.
ATTN hiring managers: Your DevOps engineer job description is wrong
A common DevOps engineer job description outlines skills merging ops with programming. Too bad those aren't the only skills a true 'DevOps engineer' needs.
DevOps engineer skills needed for continuous deployment
There is no formal training path, but DevOps engineer skills come from someone experienced in IT with capabilities beyond her expertise.
Devops principles and practices define engineer
Engineer and evangelist share important DevOps principles and practices. This skill set is based on high-minded principles, as well as technical acumen.
DevOps engineers and open source: Culturally connected
DevOps pros love open source tools for many technical reasons, and a closer look reveals a strong cultural connection between the two.
Trending Terms
DevOps
SysOps
soft skills
software developers kit
SQL
business process improvement
DevOps certification
Writing for Business
Successfully _______ a DevOps culture in a data center isn't easy, but it brings great rewards.
a. adapting
b. adopting
Answer