May 31 2017 5:55PM GMT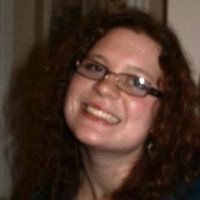 Profile: Kaitlin Herbert
Tags:
DevOps is the blending of tasks performed by a company's application development and systems operations teams. Continued…
Visit our newest sister site, DevOpsAgenda.com, to learn more about DevOps!
Quote of the Day
"You'll need leadership for DevOps to really work. Thankfully, because DevOps will improve the speed and quality of production and cut costs, your boss should be on board." – Chris Tozzi
Learning Center
High-level DevOps leaders needed for DevOps to take root
Yes, DevOps needs grassroots support. But for it to succeed, high-level DevOps leaders must also get involved to push the culture change.
DevOps automation remains a high hurdle for DevOps culture
DevOps and automation experts weigh in on the discrepancy between DevOps culture and the nuts and bolts automated testing adoption.
What does soft-ripening French cheese have to do with DevOps QA?
What does soft-ripening French cheese have to do with DevOps? Well, even in a world of automation, QA will always need a little bit of that human touch.
DevOps vs. NoOps: Will automation give Ops the proverbial boot?
As more and more enterprises adopt and use automation in continuous development, NoOps, DevOps without the operations side, seems possible.
Doing DevOps? Turn your boss into a DevOps leader first
If you want to implement DevOps principles in your organization, you'll need to engage executive and manager-level support. You'll need DevOps leaders.
Trending Terms
quality assurance
continuous software development
BizDevOps
DevOps certification
DevOps as a Service
configuration management
Writing for Business
Successfully _______ a DevOps culture in a data center isn't easy, but it brings great rewards.
A. adapting
B. adopting
Answer