Jul 17 2019 5:32PM GMT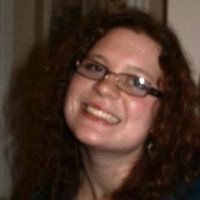 Profile: Kaitlin Herbert
Tags:
Deep packet inspection (DPI) is an advanced method of examining and managing network traffic. Continued…
Quote of the Day
"DPI enables IT administrators and security officials to set policies and enforce them at all layers, including the application and user layer, to help combat malware and other threats." – Lee Doyle
Learning Center
How can organizations address VoIP security threats?
VoIP security threats can cost an organization time and money, but the right tools can prevent fraud, stolen credentials and intercepted traffic. Learn what security provisions organizations can put in place to better protect against VoIP threats.
How to deploy deep packet inspection in the cloud
Deep packet inspection in the cloud can help improve enterprises' network security, but it also raises some privacy concerns. Learn about potential problems with DPI and how to get around them.
How best to secure cloud computing in this critical era
Secure cloud computing first requires an understanding of the nature of the risk and, then, how to apply the best tools and practices to minimize it. This guide collects our recent must-reads to help you outsmart the threats.
Deep packet inspection tools: Proxy vs. stream-based
Deep packet inspection tools were once used mostly by service providers. Now that enterprise network managers are considering DPI tools, they'll have to determine the strategy that works best for their environments.
Where SDN and DPI technology meet: Centralized control and automation
When SDN and DPI technology meet, network engineers have the means to apply monitoring and management policy to the overall network instead of to individual components.
Trending Terms
packet filtering
application layer
OSI
throttled data transfer
network intelligence
Quiz Yourself
A botnet is a group of computers organized to distribute spam or malware — _________ the owners are typically unaware of the fact.
a. though
b. although
c. even though
Answer