Mar 1 2018 7:29PM GMT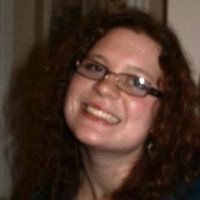 Profile: Kaitlin Herbert
Tags:
Deep learning is an aspect of artificial intelligence (AI) that is concerned with emulating the learning approach that human beings use to gain certain types of knowledge. Continued…
Quote of the Day
"Deep learning algorithms require experience to sharpen their recommendations, and big data provides them with exactly the fuel they need." – Ed Burns
Learning Center
Deep learning algorithms power startup's beauty database
Silicon Valley's Proven Beauty proves that deep learning algorithms are not just for disrupting the auto industry or going to the moon.
Compare machine vs. deep learning services in the cloud
Machine and deep learning services are both categorized as AI, but they aren't the same. Learn the differences, and which public cloud services are available.
Deep learning technologies evolving beyond human capacities
Artificial intelligence is growing at a rapid pace, going beyond the usual expectations from machines, able to recognize images and behavioral patterns.
Experts explain how to deploy deep learning in production
When deploying deep learning in production, experts say it's important to take care of the basics, like model design and testing.
Deep learning vs. machine learning: The difference starts with data
While they may seem similar, there are some real differences in deep learning vs. machine learning that can affect analytics applications in businesses.
Trending Terms
predictive analytics
machine learning
predictive modeling
neural network
natural language processing
image recognition
Writing for Business
Some employees fear that computers will take over their jobs with the _______ of machine learning, but that is not the case.
a. raise
b. rise
Answer