Jul 12 2018 4:58PM GMT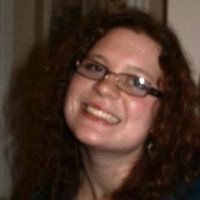 Profile: Kaitlin Herbert
Tags:
A decision tree is a graph that uses a branching method to illustrate every possible outcome of a decision. Continued…
Quote of the Day
"As the business world continues to embrace analytics to sharpen decision-making, using intelligent business process management suites is becoming even more attractive." – Christine Parizo
Learning Center
Ten steps to start using predictive analytics algorithms effectively
Here are 10 steps to help put a solid foundation in place for using predictive analytics algorithms that improve business processes and performance.
What sports can teach about data-driven decision-making process
Businesses have a lot to learn from sports teams when it comes to the data-driven decision-making process, says one MIT lecturer.
Choosing the right data discovery platform for the enterprise
Visualizations, IT management, data sources and compliance features are just some considerations for businesses in the market for data discovery tools. Ultimately, business goals determine the best data discovery platform, so it's vital that the features deliver.
Becoming a data-driven enterprise requires art, science
A data-driven enterprise doesn't have to turn all of its decisions over to algorithms. One business makes room for art, as well as science in its process.
Clearing the roadblocks to predictive business analytics adoption
Despite the benefits of predictive business analytics, adoption is still low due to people, processes and technology.
Trending Terms
decision tree software
business process management
decision management
decision support system
backpropagation algorithm
predictive analytics
Quiz Yourself
What do data scientists call data that cannot be understood and interpreted correctly by machines?
a. dense data
b. noisy data
Answer