Nov 27 2018 5:50PM GMT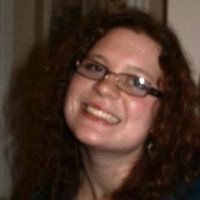 Profile: Kaitlin Herbert
Tags:
Data stewardship is the management and oversight of an organization's data assets to help provide business users with high-quality data that is easily accessible in a consistent manner. Continued…
Quote of the Day
"To a large degree, the success of a data governance strategy depends on the success of its associated data stewardship efforts." – David Loshin
Learning Center
What steps are key to building a data catalog?
An enterprise data catalog can be an effective tool in data and metadata management — and both IT and the business should play a role in its creation. Get expert tips for building a data catalog.
Watson's Law: IBM preaches data stewardship as A.I. advances
IBM chairman and CEO Ginni Rometty discussed Watson's Law and the importance of data stewardship and security at the company's Think conference.
How data lineage tools boost data governance policies
Data lineage tools can help enterprises bridge the gap between defining data governance policies and executing them. Learn how organizations can use these tools to track how and when changes are made to data, as well as how data lineage affects root cause analysis and impact analysis processes.
Kaiser's data governance model leans heavily on data stewards
Kaiser Permanente's chief data governance officer discusses how he manages the data stewards who underpin the health system's data governance model.
Quiz: Improving your data governance and data stewardship program
Test your knowledge of what is needed for a successful data governance and data stewardship program with this brief quiz.
Trending Terms
data governance
data life cycle management
extract, transform, load
data profiling
business-IT alignment
data-driven decision management
Quiz Yourself
Data management is a broad area of study that ___________ many more specialized fields.
a. comprises
b. is comprised of
Answer