Jul 13 2018 5:07PM GMT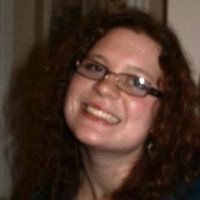 Profile: Kaitlin Herbert
Tags:
A data scientist is a professional responsible for collecting, analyzing and interpreting large amounts of data to identify ways to help a business improve operations and gain a competitive edge over rivals. Continued…
Quote of the Day
"Beyond math skills, data scientists must be able to think creatively and develop context around the data in order to tell a story." – Jason Cline
Learning Center
Building a data science team in today's data-centric climate
It isn't easy building a data science team in today's data-centric world, in which machine learning and AI are hot. In a recent webinar, a Gartner analyst offered tips and recommendations on how to do it.
How a healthcare data scientist can aid in value-based care
The government wants providers to move from fee-for-service to value-based care. A healthcare data scientist can analyze patient data to improve outcomes.
Big data throws bias in machine learning data sets
Data bias in machine learning data sets is a big problem for AI, and correcting it is no small feat.
New data science platforms aim to be workflow, collaboration hubs
A group of rival workbench-style data science platforms offer users a centralized environment for managing advanced analytics projects involving teams of data scientists — and Oracle's acquisition of startup DataScience.com brings another major IT vendor into the fold.
Two data scientists offer advice on breaking down siloed data
Two data scientists address the ever-present issue of siloed data and offer advice to IT leaders on how to deal with it.
Trending Terms
predictive modeling
data mining
data storytelling
relational database management system
data-driven decision management
data science as a service<
Quiz Yourself
The core components in the first iteration of this big data framework included MapReduce.
a. What is Hadoop?
b. What is Splunk?
Answer