Mar 31 2017 5:39PM GMT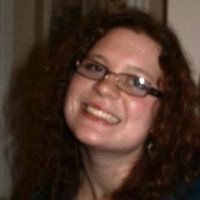 Profile: Kaitlin Herbert
Tags:
In data management, integrity is the assurance that digital information is uncorrupted and can only be accessed or modified by those authorized to do so. Integrity involves maintaining the consistency, accuracy and trustworthiness of data over its entire lifecycle. Continued…
Quote of the Day
"The interesting thing from a data management perspective is that blockchain provides a complete, immutable, historical record that everyone in the network agrees with." – Stewart Bond
Learning Center
Blockchain data disruption growing, IDC analyst says
IDC's Stewart Bond discusses the potential impact of blockchain data architectures. It's early, but the technology could someday change data governance.
How data governance software helps ensure the integrity of your data
Data governance software, one facet of a data governance program, helps organizations manage and ensure the integrity of their growing volumes of data.
Blockchain startups signal new approaches to data integrity
The Bitcoin phenomenon is fueling widespread development. The blockchain mechanisms that secure the Bitcoin network hold promise for security applications, says Robert Richardson.
Predictive analytics tools hinge on good data, business expertise
Predictive analytics tools won't take you very far unless you have the right data — and the right people — involved from the get-go.
Blockchain: An answer to governmental hacking concerns
In a world of evolving cyberthreats, how can governments protect data? Enter blockchain, a growing presence as we move further into the IoT age.
Trending Terms
blockchain
hashing
confidentiality, integrity and availability
database management system
data governance
Writing for Business
Data management is a broad area of study that ___________ many more specialized fields.
a. comprises
b. is comprised of
Answer