Feb 22 2017 2:55AM GMT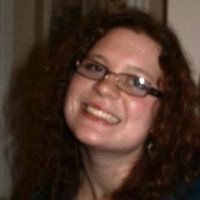 Profile: Kaitlin Herbert
Tags:
Data democratization is the ability for information in a digital format to be accessible to the average end user. Continued…
Quote of the Day
"At the core of the shift to data democratization is technology. Technological advances have allowed providers to create digital data gathering and analytics platforms that don't require data science expertise in order to gain valuable insights quickly from data." – Frédéric-Charles Petit
Learning Center
How data democratization can enhance decision making
There are some rules to live by in creating meaningful access to data. An expert from Bluewolf explains how BI tool adoption enables data democratization.
Users discontent with data insights from analytics apps
Companies still struggle to get meaningful data insights from their analytics tools. Can Salesforce Wave fill the gap?
Understanding BI analytics tools and their benefits
Expert Rick Sherman examines the different BI analytics tools categories, the vendor landscape and how these tools are deployed.
Choose your weapon: top analytics strategies revealed
The best analytics strategies focus on fast-payoff data and applications and knowing how cloud, on-premises, embedded and third-party BI tools differ.
San Francisco data analytics early-stage firms point to third-wave BI
California start-up and early-stage data analytics companies are positing technologies that point beyond second-generation business intelligence, such as Qlik and Tableau.
Trending Terms
data visualization
alternative data
database management system
self-service BI
virtual database
smart city
Writing for Business
Although big data is getting bigger all the time, much of the data being collected ______ useless.
A. is
B. are
Answer