Apr 26 2017 4:30PM GMT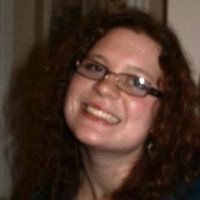 Profile: Kaitlin Herbert
Tags:
A data artist is a business analytics (BA) specialist who creates graphs, charts, infographics and other visual tools that help people understand complex data. Continued…
Quote of the Day
"Visualization makes data accessible to a much wider audience, and that helps grow the analytics culture of the organization." – Daqing Zhao
Learning Center
Uber has high hopes for its open source data visualization software
Uber's open source data visualization software introduced expanded features, as company officials hope to learn from how users outside the company use the tool.
Data visualization techniques, tools at core of advanced analytics
Advanced analytics depends on robust modeling tools, but also on effective data visualization techniques that can help make sense of analytics results.
Interviewing data scientist candidates? Ask these questions
Data scientists are hot, but hiring one means asking different questions than you would a statistician or data modeler. Before sitting down to interview candidates, keep these tips in mind.
Guide to telling stories with data: How to share analytics insights
Using data visualizations to convey information can be a challenge. Learn more about telling stories with data in this guide to effective data storytelling.
Communication skills a must for business intelligence professionals
Organizations are looking for business intelligence professionals who understand the business and have good communication skills, says careers expert Matt Mueller. Find out why.
Trending Terms
visual analytics
business analytics
data scientist
data visualization
business intelligence
infographics
Writing for Business
The ability to visualize data is important now and will only become _______ in the future.
a. more so
b. moreso
Answer