Oct 10 2017 7:28PM GMT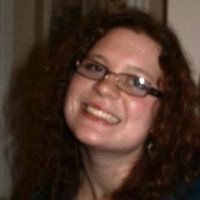 Profile: Kaitlin Herbert
Tags:
A dark post is an inexpensive sponsored message on a social media website that is not published to the sponsor page timeline and will not display in follower feeds organically. Continued…
Quote of the Day
"Increasingly, the processes involved in buying and placing ads are automated through programmatic advertising, which makes it possible to target the audience for an impression in the time it takes for a web page to load." – Ivy Wigmore
Learning Center
Almost 90% of customers say social media availability affects brand loyalty
Customers expect to be able to contact brands via social media, with nine out of 10 claiming availability of a brand through their preferred social channel has an impact on their retailer loyalty.
How enterprises can take advantage of social media mapping
Businesses are increasingly using social media mapping to learn more about customers. Here's how one company addresses the growth in social media channels.
Social CRM software is more than just a spin on traditional CRM
Social CRM software helps organizations better connect with their customers and create strong, personal relationships that help drive sales.
Data transparency is the lifeblood of new information economy
Companies may be making data-based decisions, but they often lack a key element — data transparency.
Bipartisan group launches effort to improve election security
A new project brings political heavy hitters together to improve election security.
Trending Terms
dark social
social CRM
social media marketing
transparency
dot com disclosures
Quiz Yourself
This creature is used to describe an incident that occurs randomly and unexpectedly, yet has a major effect on operations.
a. What is a black swan?
b. What is a unicorn?
Answer