Dec 20 2017 6:15PM GMT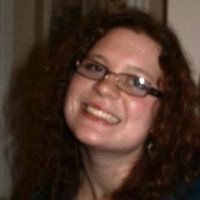 Profile: Kaitlin Herbert
Tags:
Dark data is digital information that is not being used. Continued…
Quote of the Day
"AI has also proved effective at analyzing unstructured data, or 'dark data,' from social channels and other web interactions and providing an unprecedented understanding of customer behavior." – Corinne Sklar
Learning Center
Understanding artificial intelligence for retail customers
Channel partners are finding opportunities to provide artificial intelligence for retail customers.
Deloitte report reveals the power of unstructured data analytics
A new report from Deloitte says businesses should follow the path to the dark side and double down on unstructured data analytics.
Unstructured data analysis gains importance for businesses
Unstructured data analysis has become an important area for companies, as industries move farther from paper-based processes and into more nontextual business content.
Ten analytics success stories in a nutshell
How are companies like Burberry, CVS, Coca-Cola and L'Oreal experiencing success with analytics? The Data Mill reports.
Big data systems shine light on neglected 'dark data'
The processing power of Hadoop and other big data tools is making it more feasible for companies to tap into dark data, information that previously was left untouched in IT systems.
Trending Terms
dark post
dark webdark social
unstructured data
big data management
semi-structured data
Writing for Business
Information extraction is a process intended to pull meaningful data from noisy text without making _________ changes in the author`s intended meaning.
a. substantial
b. substantive
Answer