Apr 27 2017 1:51PM GMT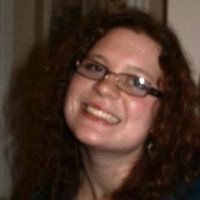 Profile: Kaitlin Herbert
Tags:
Cybersecurity insurance is a contract that an individual or entity can purchase to help reduce the financial risks associated with doing business online. Continued…
Quote of the Day
"Cyberinsurance is going to continue to grow as a cottage industry until there is some standardization of the product and the policies. It is going to take some form of government backing or incentive for that to occur." – John Wheeler
Learning Center
NSA spyware found infecting tens of thousands worldwide
Tens of thousands of systems around the world were found to be infected with NSA spyware after a tool was developed to scan for the malware.
Why passing on cyber-risk insurance could be a big mistake
When it comes to cyber-risk insurance, manufacturers may think they don't need coverage against data breaches. Here's why they might be wrong.
Cyberinsurance policies: Getting coverage and avoiding limitations
Cyberinsurance policies can be complex affairs thanks to some undefined areas. Here's what enterprises should know about coverage and limitations.
Is cyberinsurance worth the risk?
As insurance providers rush to sell cyberinsurance to companies of all sizes, many enterprises still can't find adequate policies based on the lack of standardization.
Cybersecurity insurance: Choosing a cyber insurance policy
What is cybersecurity insurance, and how can enterprises choose a cyber insurance policy? Get expert advice.
Trending Terms
cyberextortion
insider threat
FFIEC Cybersecurity Assessment Tool
risk assessment
attack surface
Writing for Business
A botnet is a group of computers organized to distribute spam or malware — _________ the owners are typically unaware of the fact.
a. though
b. although
c. even though
Answer