Sep 21 2017 5:47PM GMT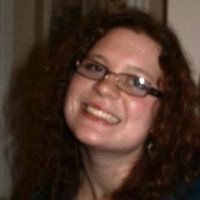 Profile: Kaitlin Herbert
Tags:
A customer journey map, sometimes referred to as a customer experience map, is a visual representation of the path a customer takes when interacting with a company. Continued…
Quote of the Day
"Combining a customer journey map with the business capability maps created by many EA teams allows corporate IT to easily root-cause pain points in the customer experience." – Mark Tonsetic
Learning Center
How enterprises can take advantage of social media mapping
Businesses are increasingly using social media mapping to learn more about customers. Here's how one company addresses the growth in social media channels.
Predictive analytics improve customer experience journey
Worldwide smartphone manufacturer turns to an AI software company with the goal of delivering a stellar customer experience journey.
Why EA should take the lead on improving customer experience
CIOs are asking their EA teams to take the lead on improving customer experience. Here's why.
Customer journey maps can stave off dismal customer experience
Customer journey maps enable companies to anticipate a customer's needs and wants, and how they will interact through channels. They can prevent a customer experience train wreck.
Customer relationship management tools have revolutionized engagement
Customer relationship management tools are keeping pace with the rapidly evolving world of CRM by providing technology that opens new paths to customer engagement.
Trending Terms
data visualization
360-degree customer view
sales funnel
Salesforce Journey Builder
customer experience management
customer segmentation
Quiz Yourself
Data _______ is a graphical representation of numerical data.
a. analytics
b. visualization
Answer