Nov 15 2018 5:33PM GMT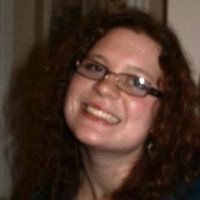 Profile: Kaitlin Herbert
Tags:
Customer experience management (CEM or CXM) is the collection of processes a company uses to track, oversee and organize every interaction between a customer and the organization throughout the customer lifecycle. Continued…
Quote of the Day
"From a CEM standpoint, it's not enough to understand a customer at the tail end when they already made a purchase. You need to understand the full experience." – Cesar Coba
Learning Center
Improving customer experience strategy with digital tweaks vs. transformation
Don't worry about endless lists of technologies to improve customer experience strategy. Read about companies that figured out how to choose the CEM technology that worked best for their customers — and reaped the benefits.
Invest in people for better customer experience in marketing
In an effort to improve customer experience in marketing, research firms IDC and Gartner found that organizations are increasingly hiring staff with designated CX responsibilities.
Guide to customer experience management best practices, technologies
Learn why customer experience management (CEM) is growing. Read about technologies, strategies and customer experience management best practices that businesses are applying to their CEM.
Open data, customer experience AI the focus for retail automation
Like it or not, customer experience AI will infuse sales and marketing for years to come. At Ignite 2018, SAP, Adobe and Microsoft band together to standardize data models in preparation.
The role and responsibilities of a customer relationship manager
What exactly does a CRM manager do? Is the role of the CRM manager different from a customer relationship manager? Get the answers here.
Trending Terms
customer life cycle
360-degree customer view
customer journey map
brand personality
customer segmentation
customer analytics
Quiz Yourself
The question on everyone's _____ is how to improve customer experience and cut costs at the same time.
a. minds
b. mind
Answer