May 30 2018 6:16PM GMT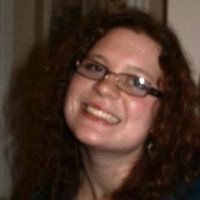 Profile: Kaitlin Herbert
Tags:
Cross-platform mobile development is the creation of software applications that are compatible with multiple mobile operating systems. Continued…
Quote of the Day
"Endpoint diversity and the differences in developer skill sets have made it critical that today's mobile apps have strong performance across multiple platforms." – Eric Klein
Learning Center
Cross-platform mobile app development is more viable than ever
Cross-platform mobile app development is now made simpler with a variety of tools and approaches. Organizations should take into account their existing developers' experience.
DevOps, cross-platform, test are top mobile developer skills
Learn why mobile developer skills enterprises value — such as DevOps, cross-platform and test-driven development — differ from top skills on the consumer side.
Mobile application development trends away from native
Mobile application development trends reflect business users' demands. Now, those demands include simplicity and unification, according to Sapho's CTO.
Four tips for reducing mobile app development costs
A high mobile app development cost can be a death sentence for an organization's mobility efforts. Keep prices low by using sketches and existing technologies.
Five rapid application development tools to consider for mobile
earn about different vendors' low- and no-code platforms, micro apps, and more in this rundown of rapid application development tools.
Trending Terms
native app
hybrid mobile app
mobile application development platform
progressive web app
HTML5 mobile app
mobile operating system
Writing for Business
I prefer native apps ___ Web apps because they're customized for my smartphone.
A. than
B. to
Answer