Mar 16 2017 5:30PM GMT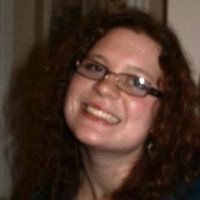 Profile: Kaitlin Herbert
Tags:
Critical thinking is the capacity to be objective, rational and analytical about subjects, situations and cognitive problems. As a process, critical thinking is the ongoing effort to improve our cognitive abilities in that capacity. Continued…
Quote of the Day
"By applying appropriate types of thinking at critical junctures, IT professionals will make better decisions, perhaps putting the number of failed projects on the decline in future." – Joseph R. Czarnecki
Learning Center
The importance of critical thinking in software testing
Whether you are using automated testing, exploratory testing or any other testing approach, it is important to use critical thinking skills.
Top skills for IT managers – Part 3: Critical Thinking and Problem Solving
In this six-part series, Joseph R. Czarnecki, project management specialist and senior consultant at ESI International, identifies six top business skills at which every IT project manager needs to excel.
Common biases that can taint analytics analysis
Businesses are increasingly using data to drive decisions, but these common biases can still muddle analytics analysis.
Software testing techniques: Overcoming biases
Expert Gerie Owen offers software testing techniques to help overcome biases and boost code quality and answers the pressing question: "How did I miss that bug?"
Think different: Cognitive computing systems will bring data-led change
Cognitive computing systems will replace old programming models and devise applications based on data.
Trending Terms
six thinking hats retrospective
PMI retrospective
availability bias
intrapreneurs
heuristic
business innovation
Writing for Business
Critical thinking asks if a conclusion is ______ evidence or gut feelings.
A. based on
B. based off
Answer