May 29 2018 7:39PM GMT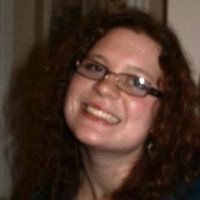 Profile: Kaitlin Herbert
Tags:
Counterintelligence (CI) is the information gathered and actions taken to identify and protect against an adversary's knowledge collection activities or attempts to cause harm through sabotage or other actions. Continued…
Quote of the Day
"The easiest way to implement a full counterintelligence stack is to use deception technology that misinforms and misleads attackers, thereby preventing them from furthering their attack." – Carolyn Crandall
Learning CenterEC calls on online platforms to develop common code of practice to tackle 'disinformation'
The European Commission says online platforms such as social media and video sites, have not done enough to tackle unethical use, and call on them "to decisively step up their efforts to tackle online disinformation."
Election cyberattack proves people are still the biggest flaw
Experts said the NSA leak alleging election cyberattacks by Russia prove people are still the biggest cybersecurity flaw.
OURSA takes on RSA Conference to highlight diversity
After RSA Conference came under fire for a lack of female keynote speakers, infosec professionals formed the Our Security Advocates event, or OURSA.
How intelligence data leaks caused collateral damage for infosec
Intelligence data leaks, like the recent ones at the NSA and CIA, can cause serious damage for cybersecurity. Here's how.
CISO job description: Business function more than IT
The CISO job description is always up for debate. Is it moving beyond IT to influence broader security and risk management initiatives?
Trending Terms
attack vector
disinformation
confidentiality, integrity, and availability
data loss prevention
network forensics
deception technology
honeypot
virtual honeypot
Writing for Business
The former bank technician admitted to the identity theft exploit and said he'd had a guilty ________ about it.
A. conscious
B. conscience
Answer