Jun 26 2017 3:14PM GMT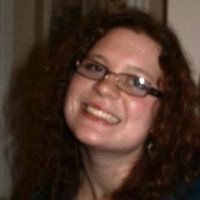 Profile: Kaitlin Herbert
Tags:
A corporate culture model is the organizing principle behind the values, beliefs and attitudes that characterize a company and guide its practices. Continued…
Quote of the Day
"It's the actions and leadership activities that really drive culture more so than words." – Isaac Sacolick
Learning Center
Uber CEO's exit puts spotlight on importance of company culture
Read why Uber CEO's resignation reinstates the importance of company culture and how CIOs can help set up a culture that works.
Company culture just the first step toward DevOps implementation
With so many pieces making up a successful DevOps implementation, where can companies find best practices?
Curing the IT identity crisis starts with understanding corporate culture
Author Jill Dyche; talks about her new book and explains why she thinks CIOs and IT leaders are going through a serious IT identity crisis.
Enterprise information security and privacy reliant on culture
Human beings are often the biggest threats to enterprise information security and privacy, but strong company leadership can offset these risks.
Company culture ideas to boost your IT channel teams
Need some company culture ideas for your channel firm? Experienced partner executives share their guiding principles for establishing rewarding workplaces.
Trending Terms
market culture
clan culture
adhocracy
innovation culture
holacracy
hierarchical corporate culture
Writing for Business
When you respond to _______________ from multiple companies, you should demonstrate a broad understanding of each organization's culture.
a. request for proposals
b. requests for proposal
Answer