Oct 17 2018 4:46PM GMT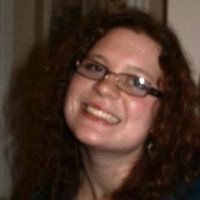 Profile: Kaitlin Herbert
Tags:
COPE (corporate-owned, personally-enabled) is a business model in which an organization provides its employees with mobile computing devices and allows the employees to use them as if they were personally-owned notebook computers, tablets or smartphones. Continued…
Quote of the Day
"Despite the challenges associated with the COPE model, some organizations might greatly benefit from the control it returns to their IT departments, especially when it comes to protecting sensitive data." – Robert Sheldon
Learning Center
How to sharpen a corporate mobile device strategy
A strong corporate mobile device strategy should take cost and security factors into consideration. Check out these best practices to ensure that employees use mobile devices effectively in an organization.
COPE devices bring big benefits to IT
Organizations that provide COPE devices to users don't have to manage them any differently than BYOD. Learn more about the benefits of this ownership model.
Enterprise mobility: What to expect in 2018
MOBI's Josh Garrett discusses trends for enterprise mobility in 2018, explaining why Microsoft will be relevant in mobility and why exclusive BYOD is out.
BYOD or COPE: Which enterprise mobility strategy is right for you?
Learn about the pros and cons of the BYOD and COPE models so you can make an informed decision about which enterprise mobility strategy to implement in your organization.
Compare these top EMM providers and their potential impact
The most prominent EMM providers all possess their own strengths and shortcomings. Learn which vendor would best support your system.
Trending Terms
mobile device management
mobile application management
bring your own device
dual persona
choose your own device
enterprise mobility
Quiz Yourself
BYOD policies often illustrate a significant ________ between administrators and employees.
a. disconnect
b. disconnection
Answer