May 11 2018 7:27PM GMT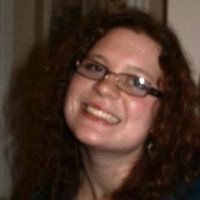 Profile: Kaitlin Herbert
Tags:
A conversational user interface is the ability of artificial intelligence-supported chatbots to have verbal and written interactions with human users. Continued…
Quote of the Day
"Conversational agents have to know how to interact with somebody in order to amplify their thinking. There's more to it than just what you typically see today as a chatbot." – Rob High
Learning Center
Tackling the 'ask me anything' challenge of a conversational interface
Anticipating everything a user could say in a conversational interface is an impossible task. The solution, IBM researchers said, is to make AI agents state what they're designed to do upfront and teach people how to better use this new communication channel.
Who's talking? Conversational agent vs. chatbot vs. virtual assistant
IBM Watson VP and CTO Rob High explains the distinction between a chatbot, a conversational agent and a virtual assistant.
Conversational UX design: What it is and who's paving the way
Two researchers at IBM explain what conversational UX design is and how their library of sociology-backed conversation patterns is helping advance the field.
Why voice interfaces remain challenging
While voice recognition is much improved and its place in IoT architectures is perceivable, it can still be hard to communicate.
IBM Watson CTO: A range of conversational technologies can coexist
When it comes to conversational technologies like chatbots and smarter AI agents, IBM Watson VP and CTO Rob High said there's room for both in the enterprise.
Trending Terms
chatbot
call center agent
customer engagement
voice user interface
virtual assistant
natural language
Writing for Business
Our data shows that a vast majority of customers prefer Brand A ____ Brand B.
A. to
B. than
C. over
Answer