Jan 24 2019 7:41PM GMT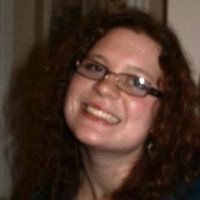 Profile: Kaitlin Herbert
Tags:
Conversational commerce is the process of interacting with a brand or buying a product or service through non-traditional channels, such as voice assistants, SMS text and online and social media chat.
Quote of the Day
"Improved AI and natural language processing also will help bring voice commerce into B2B and B2C spaces, simply by improving the capabilities and easing the process." – Jesse Scardina
Learning Center
CX strategy a vital part of modernizing a business
Organizations need to pay attention to CX strategy and improving the employee experience to provide convenient shopping experiences that today's customers expect.
Voice commerce rides on the backs of little smart speakers
As consumers get comfortable with the many aspects of emerging voice commerce, businesses are beginning to find ways to integrate voice assistants not only into the buying process, but also to assist employees with their job.
CRM vs. CX: How companies are pivoting in philosophies
In the shift between CRM vs. CX, businesses begin to change practices, focusing on personalized customer experiences rather than straightforward business transactions.
How AI in e-commerce makes vendors more responsive to customers
Retailers are embracing AI in e-commerce as a way to make their outreach and offerings more personalized and relevant to their customers, but there's still lots of room for growth.
Clicks-and-bricks one-up online companies with behavioral data
Clicks-and-bricks banks and retailers face deep cost disadvantages battling digital-only competitors. Their secret weapon: customer behavioral data gleaned from their physical stores to build more realistic online customer experiences.
Trending Terms
B2C
direct marketing
chatbot
B2B
smart speaker
natural language processing
Quiz Yourself
In the future, marketers won't ask for consumers' __________ just read their minds.
a. opinions: They'll
b. opinions, they'll
Answer