May 25 2018 7:36PM GMT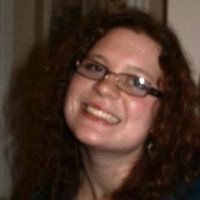 Profile: Kaitlin Herbert
Tags:
Continuous performance management, in a human resource management context, is the supervision of an employee's work through one-to-one discussions and ongoing feedback from supervisors and regularly scheduled check-ins. Continued…
Quote of the Day
"With continuous performance management, you actually can reflect back on a yearlong conversation you've had with your employee and make your performance review reflect more greatly the work that the person has done." – Doug Dennerline
Learning Center
Federal HR wants to modernize cybersecurity recruiting, pay
The Trump administration plans to modernize cybersecurity recruiting and managing. It is asking vendors for information about the cost, tools and technologies it will need to achieve its federal HR goals.
Continuous performance management a rich source of talent analytics
Read how companies use continuous performance management to improve employee satisfaction and build their storehouse of talent through analytics.
Continuous performance management firm, BetterWorks, reboots
BetterWorks Systems, a startup on track to make a name for itself in the continuous performance management market, faced a sexual harassment lawsuit. It then went seven months without a CEO. The court case was dismissed, a new CEO was appointed and an AI-related upgrade is in the works.
Tips for automating the performance management process
Get tips on how to automate the performance management process, regardless of whether you have a full talent management suite or just documents and email.
Continuous feedback performance management boosts worker productivity
Learn the basics of continuous feedback performance management from companies that replaced annual reviews with coaching, peer reviews and career planning.
Trending Terms
talent activation
human capital management
performance management software
corporate performance management
BetterWorks
Zugata
Writing for Business
_____ performance review is scheduled for three o'clock?
A. Who's
B. Whose
Answer