Nov 7 2018 6:20PM GMT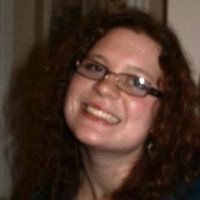 Profile: Kaitlin Herbert
Tags:
Continuous deployment is a software release strategy in which any code commit that passes automated testing is immediately released into the production environment. Continued…
Quote of the Day
"Continuous deployment skips the operations oversight step in software production. So, automated tools must ensure code success in administrators' stead — before mistakes go live." – Adam Bertram
Learning Center
Grow rapidly into a continuous delivery pipeline
For one organization modernizing applications, the logical next step was to update operations as well — first with a continuous delivery pipeline, then eventually full continuous deployment.
Understand continuous delivery and continuous deployment
To the average software user, continuous delivery and continuous deployment mean the same thing. However, there are significant differences you should know.
Deploy patches safely and sanely in a CI/CD workflow
Deploy patches to a CI/CD DevOps workflow without causing disruptions or failures by automating where possible.
Automated continuous deployment tools produce successful code
Continuous deployment tools that employ automation capabilities help ensure that the last phase of the pipeline goes off without a hitch.
What the CI process can and can't do for software delivery
Critics initially scoffed at some DevOps strategies, including continuous integration. But, today, the CI process is a crucial part of faster app deployment pipelines.
Trending Terms
continuous integration
shift-left testing
continuous delivery
unit testing
configuration management
canary testing
blue/green deployment
Quiz Yourself
Treating testing as a ________ rather than something that should be done continuously throughout software development is a recipe for defective software.
A. phase
B. faze
Answer