Apr 25 2017 8:32PM GMT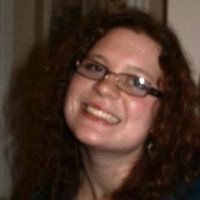 Profile: Kaitlin Herbert
Tags:
A contingent workforce is a labor pool whose members are hired by an organization on an on-demand basis. Continued…
Quote of the Day
"Too many organizations are stumbling their way to the future of work, and anything we can do to make that a more systematic process would be to the benefit of everyone." – Lee Dyer
Learning Center
FAQ: How has the tech industry opposed the travel ban executive order?
In this SearchCompliance FAQ, learn how the IT industry has banded together to voice opposition to President Trump's travel ban executive order.
Choose the right SAP tool for contingent workforce management
Learn why integrated Fieldglass VMS and SuccessFactors Employee Central provide the best contingent workforce management on SAP platforms.
The on-demand economy and the future of work: Buckle up
The on-demand economy describes the future of work, according to labor experts, but companies are nowhere near ready for it.
What are the leading HR technology trends?
Technology, employee expectations and other forces are transforming human resources. Here are four HR technology trends you should know.
Employee Central: The answer to an outdated HR system?
When you need to replace an aging HR system it's time to explore your options. You might add SuccessFactors' Employee Central to your list of candidates.
Trending Terms
workforce management
workforce planning
gig economy
business agility
IT skills gap
corporate culture
Writing for Business
The message from human resources asked if she could come for an interview __________ next week.
a. someday
b. some day
Answer