Dec 12 2018 7:41PM GMT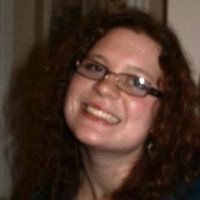 Profile: Kaitlin Herbert
Tags:
A content services platform is software that enables users to create, share, collaborate on and store text, audio and video content. Continued…
Quote of the Day
"The need for people to collaborate around content is a universal use case and has changed very little over the decades." – Laurence Hart
Learning Center
The next step in ECM: The content services platform
Expert Laurence Hart explains why ECM vendors are taking a new approach to the evolution of the content services platform.
Nuxeo among new wave of content services platform vendors
Nuxeo is among a group of content services platform vendors that were previously referred to as part of the enterprise content management sector. A Canadian tribal council is using the Nuxeo platform to preserve several dozen native languages.
Box AI, workflow automation strategies about to unfold
The Box AI, workflow automation and cloud strategies are instrumental to the content services platform vendor's future, Box CEO Aaron Levie said. Box is investing in those directions, according to Forrester analyst Cheryl McKinnon.
Content, data services enable digital workplace transformation
Digital experience design for employees can rival what we're used to at home with web and e-commerce sites. Content services middleware can enable a digital workplace transformation.
Payless ShoeSource switches digital asset management tools
The shoe giant uses a digital asset management tool to take care of image maintenance so it can focus on products and omnichannel customer experience instead.
Trending Terms
intelligent content
software as a service
enterprise content management
content as a service
content delivery
CMIS
PICS
Quiz Yourself
Neither of the content analytics applications _____ backwards compatible.
a. is
b. are
Answer