Aug 15 2019 4:38PM GMT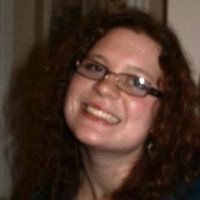 Profile: Kaitlin Herbert
Tags:
A content services platform (CSP) is cloud-based software that enables users to create, share, collaborate on and store text, audio and video content. Continued…
Quote of the Day
"To provide full value, CSPs need to better reflect business needs — and organizations need to move beyond the concept of content services and think about business object services." – Laurence Hart
Learning Center
The next step in ECM: The content services platform
Expert Laurence Hart explains why ECM vendors are taking a new approach to the evolution of the content services platform.
Business objects are the future of content services platforms
Learn why it may be helpful to think about the future of content services in terms of business object services. This model can help you think about business needs rather than technical processes.
Content services and archiving records: It's complicated
Content services create rich experiences in the moment, but will tomorrow's tech be able to render today's content services archives? Read about some new approaches to content services and archiving.
Nuxeo among new wave of content services platform vendors
Nuxeo is among a group of content services platform vendors that were previously referred to as part of the enterprise content management sector. A Canadian tribal council is using the Nuxeo platform to preserve several dozen native languages.
2019 trends in content management: Personalization, AI
Trends in content management software to watch for in 2019 include AI and machine learning; personalization; open services; big data; and the battle over enterprise market share among Box, Microsoft, IBM, OpenText and Dropbox.
Trending Terms
enterprise content management
content as a service
content delivery
content management system
web content management
content automation
Quiz Yourself
Neither of the content analytics applications _____ backwards compatible.
a. is
b. are
Answer