Sep 14 2017 7:59PM GMT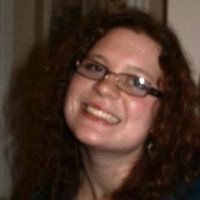 Profile: Kaitlin Herbert
Tags:
Content marketing is the publication of material designed to promote a brand, usually through a more oblique and subtle approach than that of traditional push advertising. Continued…
Quote of the Day
"If we come up with a great idea today, but can't execute it until next month, it's worthless in real-time content marketing." – Blair Hammond
Learning Center
The dos and don'ts of brand content marketing
As consumers get savvier about avoiding traditional advertising, companies are turning to brand content marketing to become trusted providers of information.
Thought leadership content marketing: How the IT channel can benefit
Learn how thought leadership content marketing can help IT channel firms build their businesses' reputations in the industry and generate new leads.
Five common pitfalls in content marketing strategies
While it may seem hard to believe, companies aren't yet convinced that they need content marketing strategies to be successful.
Creating an effective content marketing strategy
A content marketing strategy starts with homing in on customer experience and aligning technology and processes with it.
Content marketing strategies can soar — or fall flat
Too often, companies' content marketing strategies lack insight into what content resonates with target audiences and prompts action like sales.
Trending Terms
push advertising
native advertising
gated content/ungated content
content management application
digital marketing
snackable content
Quiz Yourself
______ marketing often uses traditional offline advertising methods like flyers, magazines, television, radio and billboards.
a. Pull
b. Push
Answer