Feb 20 2018 7:00PM GMT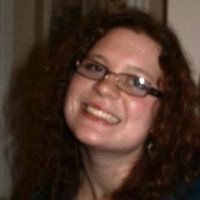 Profile: Kaitlin Herbert
Tags:
Containers as a service (CaaS) is a cloud service that allows software developers to upload, organize, run, scale, manage and stop containers by using a provider's API calls or a web portal interface. Continued…
Quote of the Day
"Comparing virtualization to containers is a bit like comparing a tractor-trailer to a school bus. Both move things from place to place along a road, but each has specific uses through which it can drive the most value." – David Linthicum
Learning Center
Container as a service providers compete with distinct strategies
Container as a service providers vie for users with the promise of smooth deployment and integrated tools, and, for customers, there is not always much choice.
Containerized applications and the portability dream
Containerized applications can make portability a more realistic scenario. But that doesn't mean they are easy to deal with.
Comparing containers and VMs for multi-tenant apps
As people are getting enterprise-ready for Docker containers, it makes sense to compare the features of VMs versus containers for multi-tenant apps.
Manage containers in cloud with these four quick tips
Enterprises seek to solve their app portability issues with containers in cloud computing, but there's no one-size-fits-all solution.
Words to go: Containers in cloud computing
Containers in cloud computing have become a commonly used technology for most enterprises. Study these key terms to expand your container knowledge.
Trending Terms
containerization
Infrastructure as a Service
Platform as a Service
Amazon EC2 Container Service
Google Kubernetes
Docker Swarm
Writing for Business
In Kubernetes, a replication controller scales containers horizontally, ensuring there are more or ________ containers to meet the overall application's computing needs.
a. less
b. fewer
Answer